1.1 Sign up an account
Please Click here to sign up with your Email address first.
1.2 Sign in
After sign-up, please click here to log in the WorkAuditor web console.
1.3 Download agent program
After log in your web console, download the agent program.
1.4 Install agent software.
Download the Agent program, or copy it onto the computer which you want to monitor, double click 'agent-install.exe' in the zip file to run the installer, input your account ID and password to complete the installation.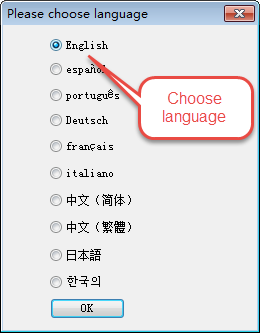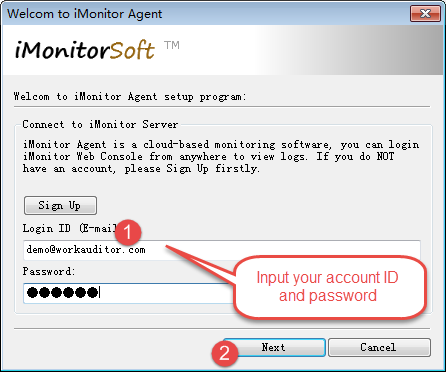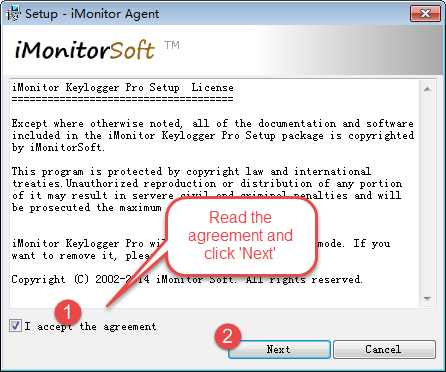 1.5 Start monitoring
After all those steps, you can log in your web console to start monitor now.
If you still have doubts in installing the client program, please feel free to contact us via live chat on our website or the following:
Phone number: 1-626-414-2958 Skype ID: imonitor.support Email: support@imonitorsoft.com
2.1 The WorkAuditor user interface is very clear ans easy to use as the image below.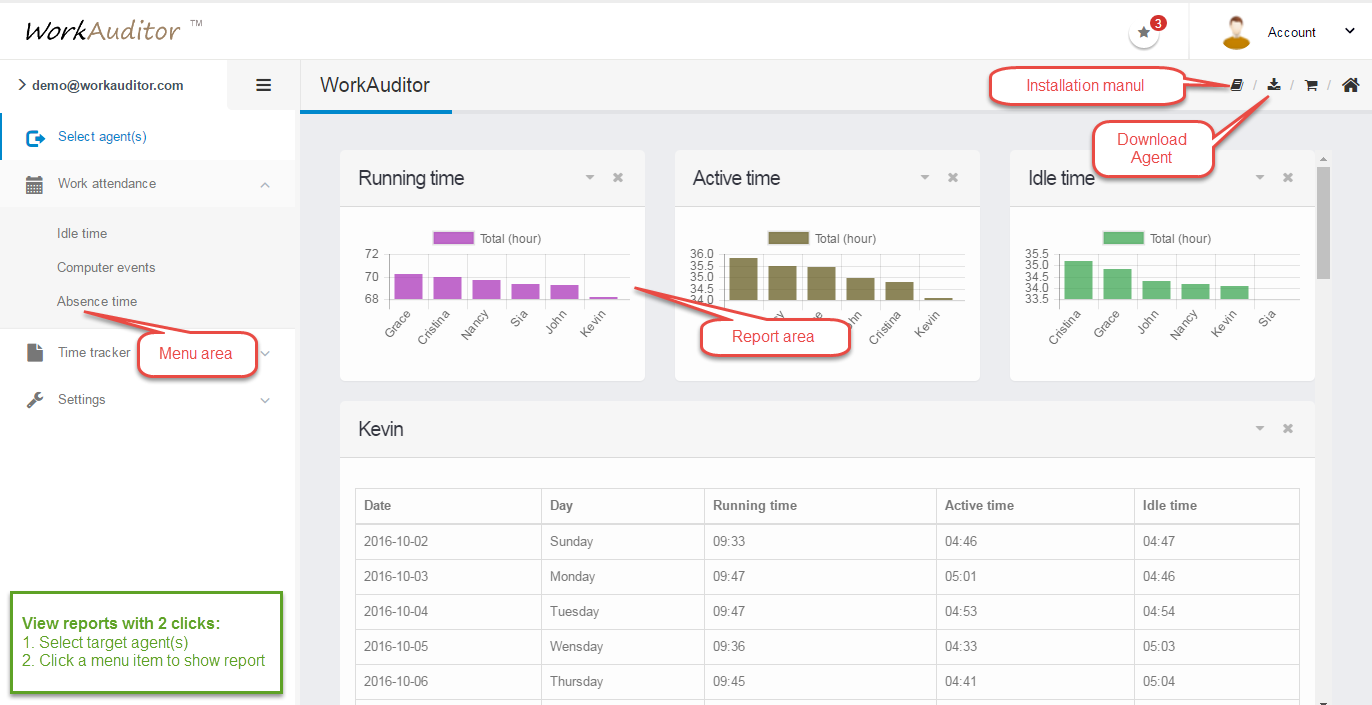 If you want to uninstall the installed client program , please run the client installation program again on the monitored computer, then the installation program will show you the option to uninstall as below. Uninstallation is protected with password, you must enter the correct account password to uninstall.
4.1 I do not know how to install the WorkAuditor agent program,can you help me to install it?
If you have purchased a license, we can help you to install the iMonitor agent program via remote desktop tool, please feel free to contact us.
4.2 Anti-spyware or Antivirus software prevents me from installing WorkAuditor Agent.
WorkAuditor can working friendly with antivirus programs or firewall, so you don't need to set anything about that.
4.3 Is the agent program running in stealth mode, will the user find it?
Yes, WorkAuditor agent program works in totally stealth mode without any message & window popups, and protected by your iMonitor Web Console account password.
4.4 How long is the synchronization interval?
Commonly it is 1-2 minutes, but due to internet connection situation it might be postponed sometimes.
---